Profile objects within Abre's People App are a great tool for standardized surveys and inventories for students and/or staff members.
How to Create a New Profile Object:
Navigate to the People App
Select the "Settings" tab
Select Manage Profiles under the 'Personalized Profiles' card
To create a new profile object, select the "+" in the bottom right hand corner
Name your profile object by deleting the provided "Untitled Form" text.
Add field Items to profile object by selecting the field type from the right-hand menu. You are able to add as many Items as you'd like.
Once finished building your profile object, select the Save button in the lower right-hand corner of your screen.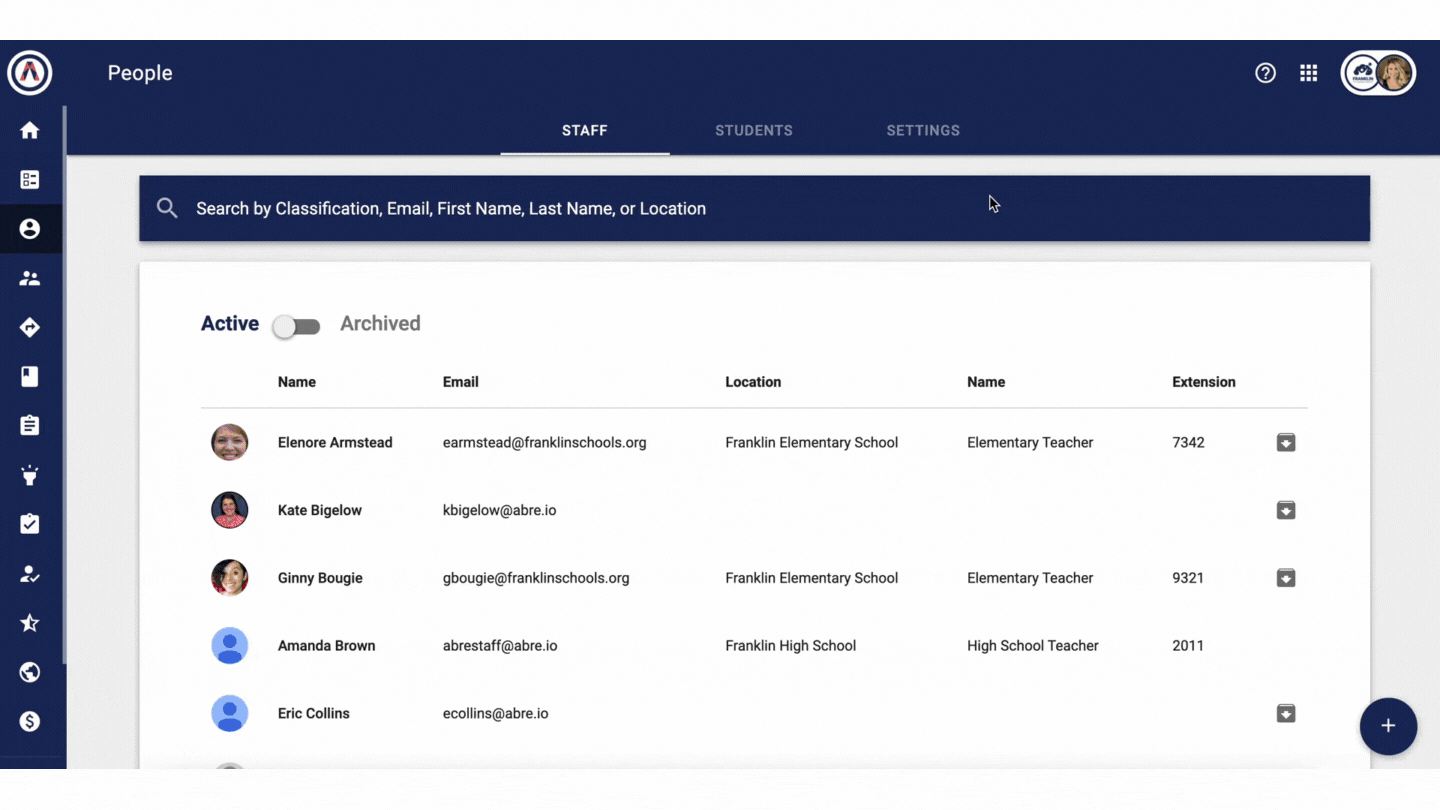 Selecting Your Target Audience
After saving your profile object, you can select your target audience you wish to distribute the profile object to.
Return to the list of Personalized Profiles.
Select the three dots to the right of the profile object you wish to distribute.
Select "Settings"
Use the dropdown menu under "Profile will appear for" to select your audience