All data recorded in Abre's Behavior App can be download as a CSV file for schools to perform their own analytics.
Required Abre Permission
To view or export behavior reports you will need to have Abre's "Behavior Administrator" permission enabled.
Behavior Administrators will be able to view behavior information and data relative to the building they are assigned to in the Staff File we receive.
How to Export
From within Behavior navigate to the Reports Tab
From any report select the download arrow in the lower right-hand corner
Once selected, the report will automatically download a .csv file to be opened with the program of your choice.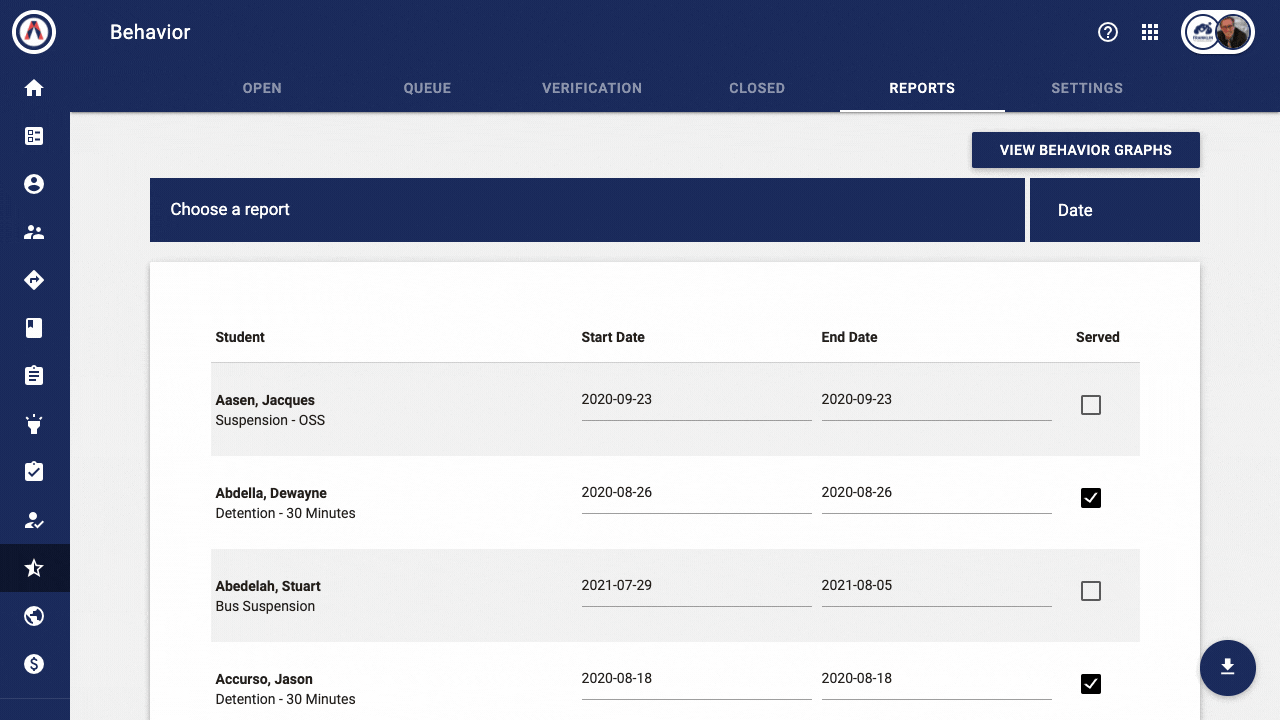 Note
This is a simple export of ALL your data. You can grab filtered data via Abre Insights. If you're looking to do particular types of reporting, you will want to use Abre Insights.