When Abre's integration with NWEA is enabled, your MAP assessment data will be displayed within a student's profile under the "Assessments" tab.
Example in Students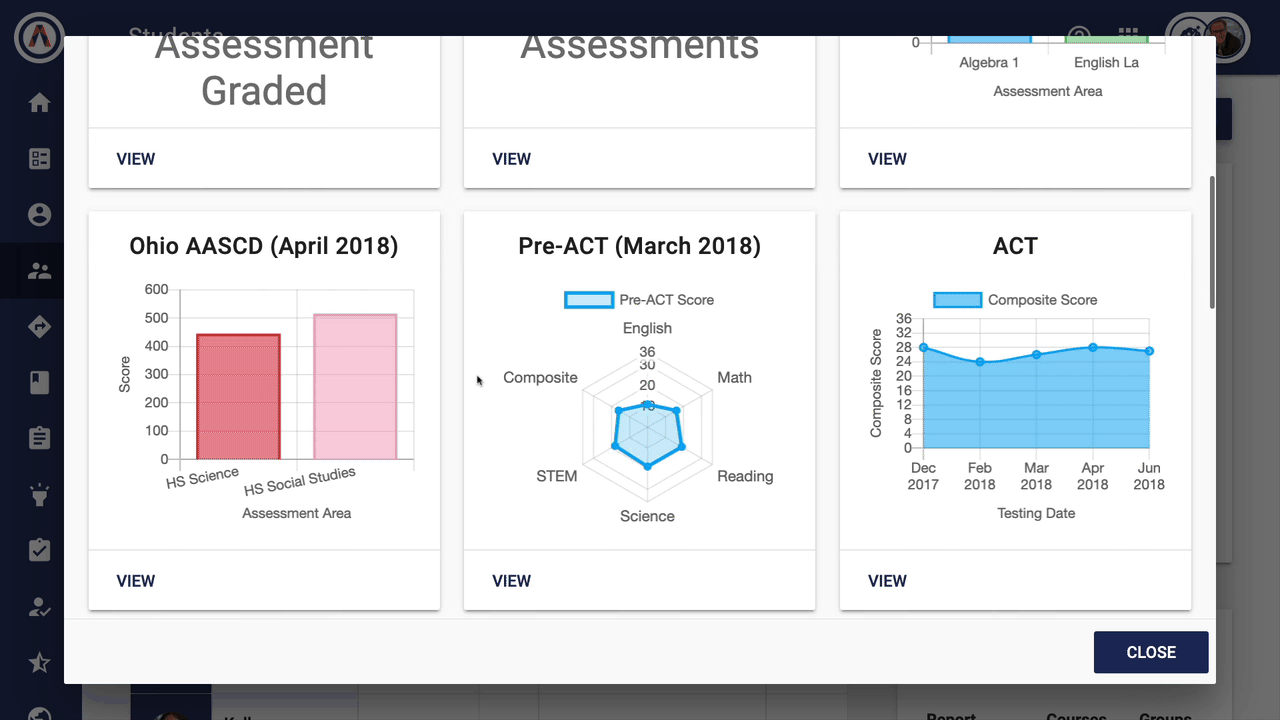 NWEA MAP Data Nightly Export Setup
Districts/Organizations will need to do the following to allow nightly exports of NWEA MAP data:
Historical Data Directions
While NWEA MAP's export tool only supports sending the current term (Fall, Winter, Spring, Summer, etc.) of data, Abre can import as much historical data as you would like. Below you'll find guidance on how to locate your historical data in a formant Abre can import.
Login to your NWEA MAP portal
Head to "MAP Growth Reports" section
Click into the "Data Export Schedule"
Next, select the following in the "Data Export Scheduler"

Enable
One-time frequency
Select the term you'd like to run
Select a "Combined Data File" report for each historical term you wanted to be added to Abre
Select "By District" as your aggregations
Select "2020 Norms Data"
Compress those files into a single .zip file (Optional)
Send an email to support@abre.io requesting the historical data be associated with your site.