Abre Announcement Postings can be shared directly to Facebook and Twitter from the Abre Hub.
When creating an Announcement, Communications Administrators will be presented with an additional toggle option when crafting their announcement reading: "Allow this announcement to be shared on social networks".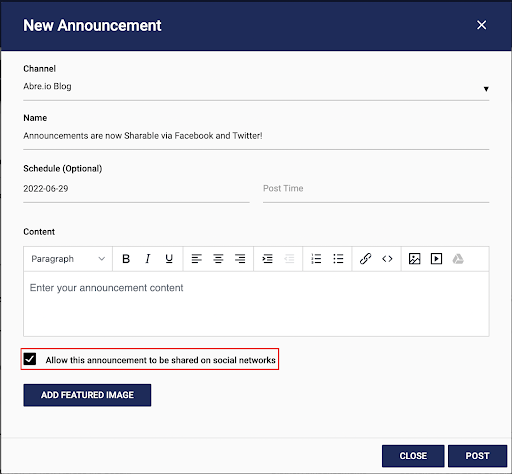 Enabling this option will allow users who receive the announcement in their Abre Hub (Channel, Role, and Building Alignment dependent) to share the announcement directly to their individual Facebook or Twitter accounts.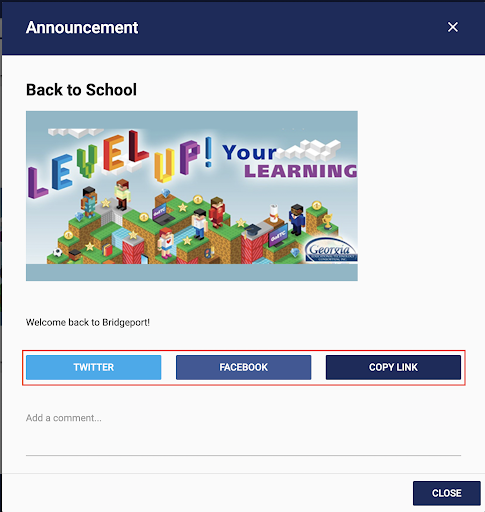 Clicking any of the social media share buttons will open up a new tab in the users browser, and direct them to their respective social media accounts. Sharing announcements on social media will share the following information:
Announcement Title

Abre URL Linking to the Announcement

Featured Image
NOTE: Users who click the link to the announcement from the shared post will be required to re-authenticate (login) to Abre to view the contents of the entire announcement.