Abre allows everyone connected to the school community to join in the learning. We have four distinct roles in Abre. For each role, Abre uses a variety of single sign-on solutions.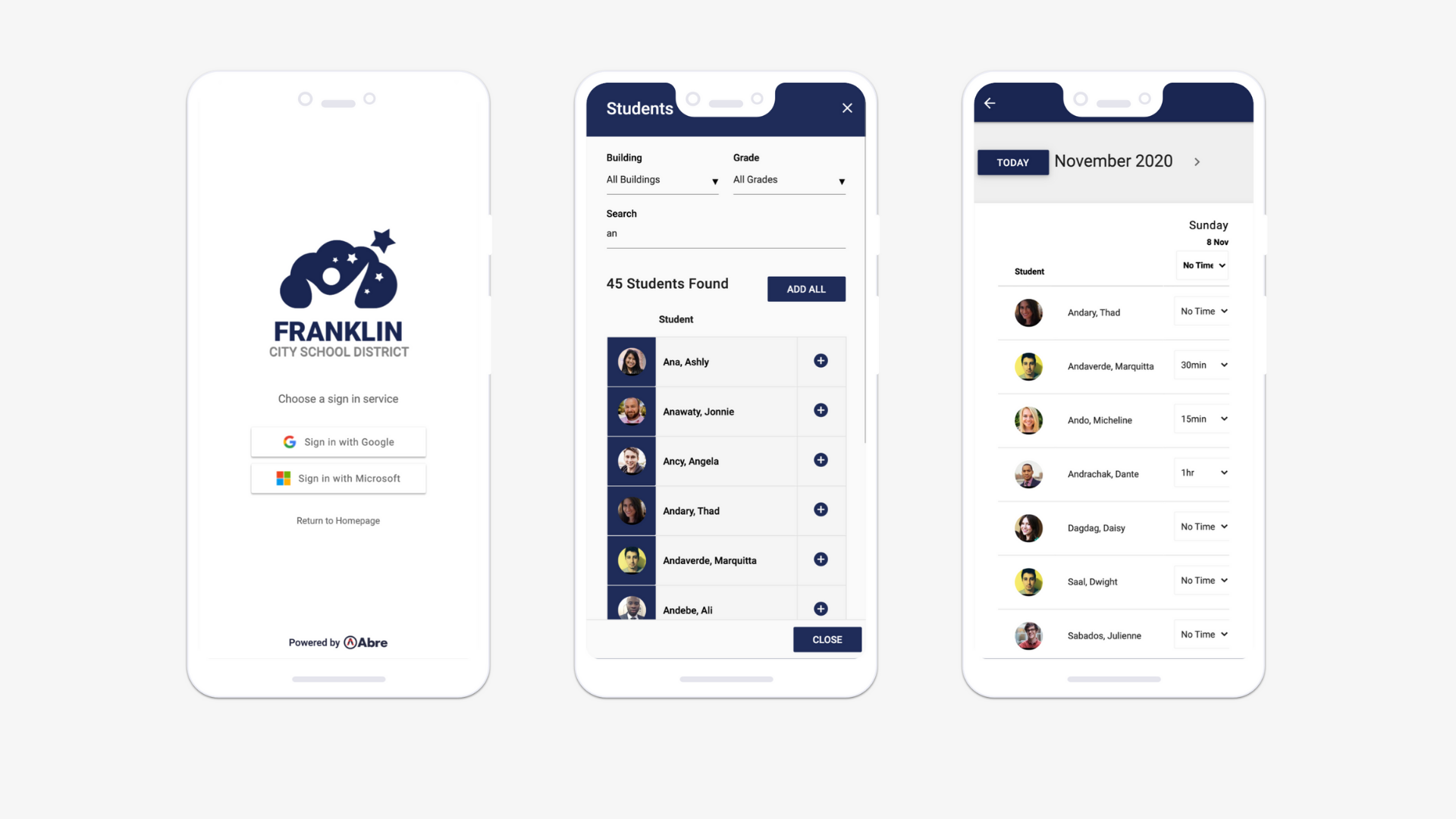 Abre is accessible to everyone.
I. Roles
Students
Students in all grade levels.
Staff
This includes all employees of the school. From administrators, to teachers, to transportation and custodial staff.
Families
Anyone responsible for raising the child. Families attach students to their profile via a secure code.
Partners
Partners are individuals outside of the school community that help students grow. Think tutoring clubs, business communities, civic clubs, mental health supports, and much more!
II. Sign In
Abre uses single sign-on solutions. Specifically, we use Google and Microsoft for everyone. Families also have the option to login with Facebook.
Abre is not in charge of creating user accounts. This keeps things simple. No more multiple usernames and passwords.
III. Abre URL (The Abre Instance)
Every Abre client receives their own unique URL. For example: myawesomeschool.abre.io. Students, staff, families, and partners access Abre via that unique URL.