Abre's Wellness Check-In settings grant districts the ability to be very intentional with the buildings, a grade levels, and frequency they want to deliver the Abre Wellness Check-In.
Required Abre Permission
In order to access Wellness Check-In settings, you must have the "Wellness Administrator" or "System Administrator" permission enabled. Your district Abre Administrator can adjust your permissions in People.
How to Set Up A Wellness Check-In
From the Abre Hub - Access your district's communication preferences by clicking the pencil icon.

From the communications area, click the 'Wellness' tab in the top header to access Wellness Check-In Settings.

New settings for delivering the Abre Wellness Check-In can be added by selecting the 'Create Check-In Settings" button in the bottom right.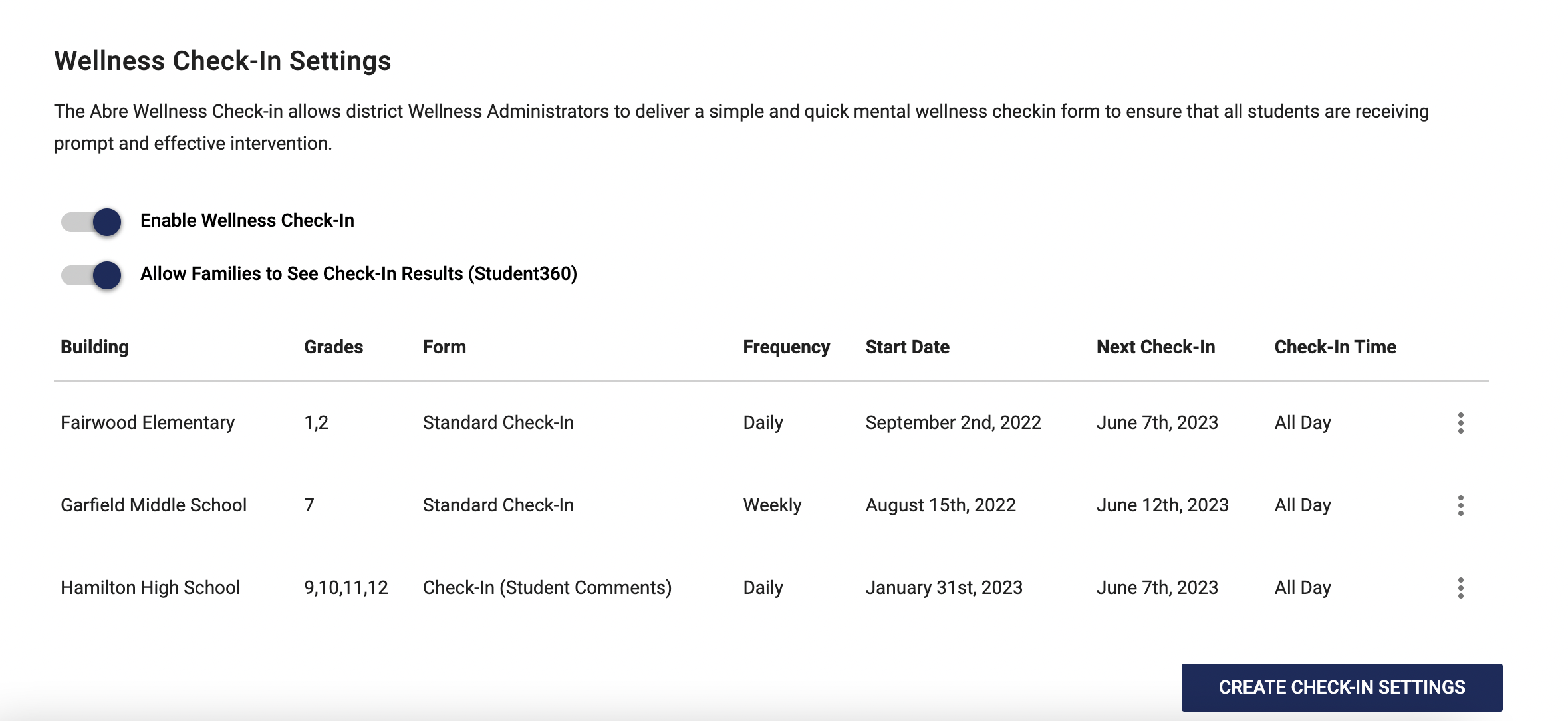 Wellness Administrators can select a specific building, the associated grade band alignment, the cadence/frequency, start date, and daily start and end times to deliver the check-in form to students.

Daily

Weekly (Every 7 Days)

Biweekly (Every 14 Days)

Monthly (Every 31 Days)

Quarterly (Every 92 Days)

The Abre Wellness Check-In can be delivered in one of two ways using the 'Form Type' selector.

The 'Standard Check-In' provides the standard three question format to students.

The 'Check-In (Student Comments)' form includes an additional fourth question soliciting direct student comments as part of the check-in (optional).

Form Types can differ across Check-In Settings (Ex: K-5 students receive the 'Standard Check-In', and 6-12 students receive the 'Check-In (Student Comments).
Additionally, Wellness Administrators can 'Specify Start and End Time' to configure a specific delivery window for the Wellness Check-In. By default, Check-Ins are delivered to students on a 24 hour basis in alignment with the Frequency, delivering the check-in to students at any point they login to Abre during that day.

By specifying a Start and End Time, districts are able to control the distribution of check-ins to specific periods of the day where the check-in will be available.

NOTE: Students who access Abre outside the delivery window but on the day in alignment with the frequency of delivery will not receive a check-in.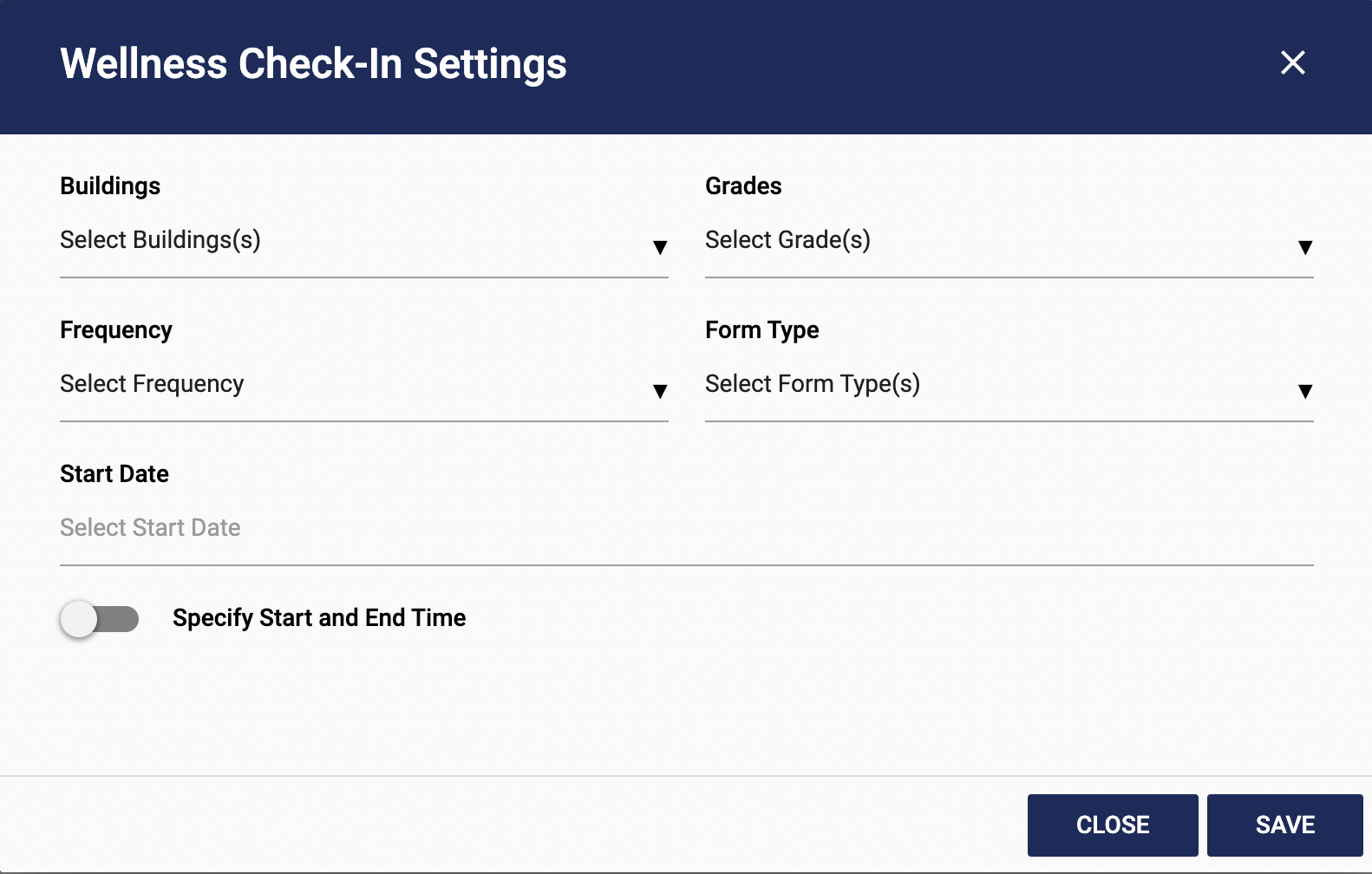 By default, Wellness Check-In is

disabled.

Once settings are established, toggle the 'Enable Wellness Check-In' icon to initiate the delivery of the form to students based on the settings created.