Recall that plans are created in the Forms App.
When adding a multiple choice, checkbox, or dropdown form field, you have two columns of fields to complete for responses.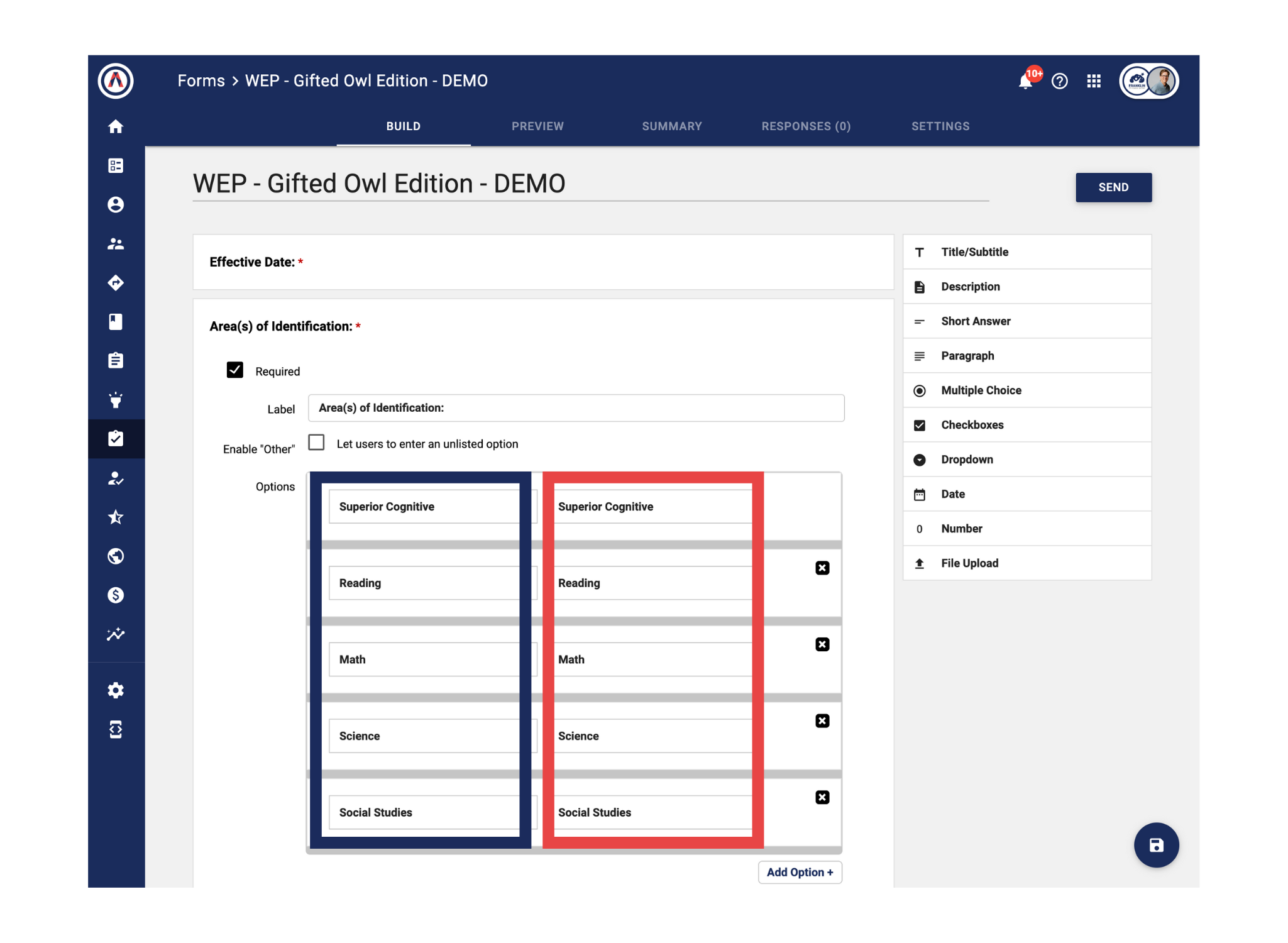 The two side by side by side under "Options" give Abre users increased functionality:
The field on the left is the display text a user will see
The right field is what will be recorded if that choice is selected
For example in a staff form, you may ask a user to select their position based on the terms they would know (hourly, salaried teacher, etc.) but have the form right back your internal pay codes. Saving you time without confusing your users
IMPORTANT
When in doubt, copy and paste the same text in the adjacent fields. If you leave the second field blank, it will record "Option" and likely provide issues with printing.