Behavior incidents come in two different flavors:
Personal Referral
Office Referral
They are used in different ways.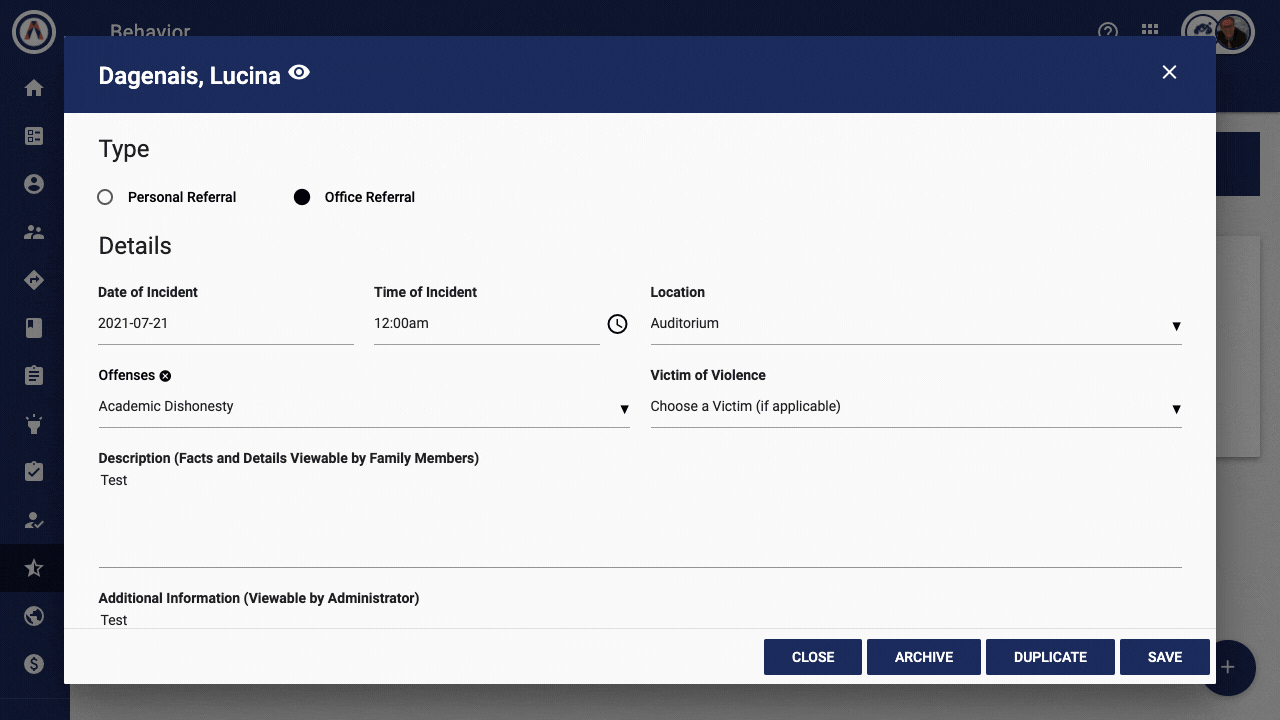 Personal Referral
Personal referrals are behavior incidents handled in the classroom by the teacher. They do not end up in front of an administrator. They are a way for teachers to:
Note patterns of behavior (good or bad),
What they're doing to address or support the behaviors,
Create documentation
Personal referrals are not viewable to families or other staff members. They are viewable by administrators.
Office Referral
Office referrals are referrals that end up in front of an administrator. An office referral kicks off a workflow for handling a behavior incident.
Where Can Admins See Personal Referrals?
Admins can view personal referrals in the Students App (Student360) and under the "View Previous Incidents" of the active incident.